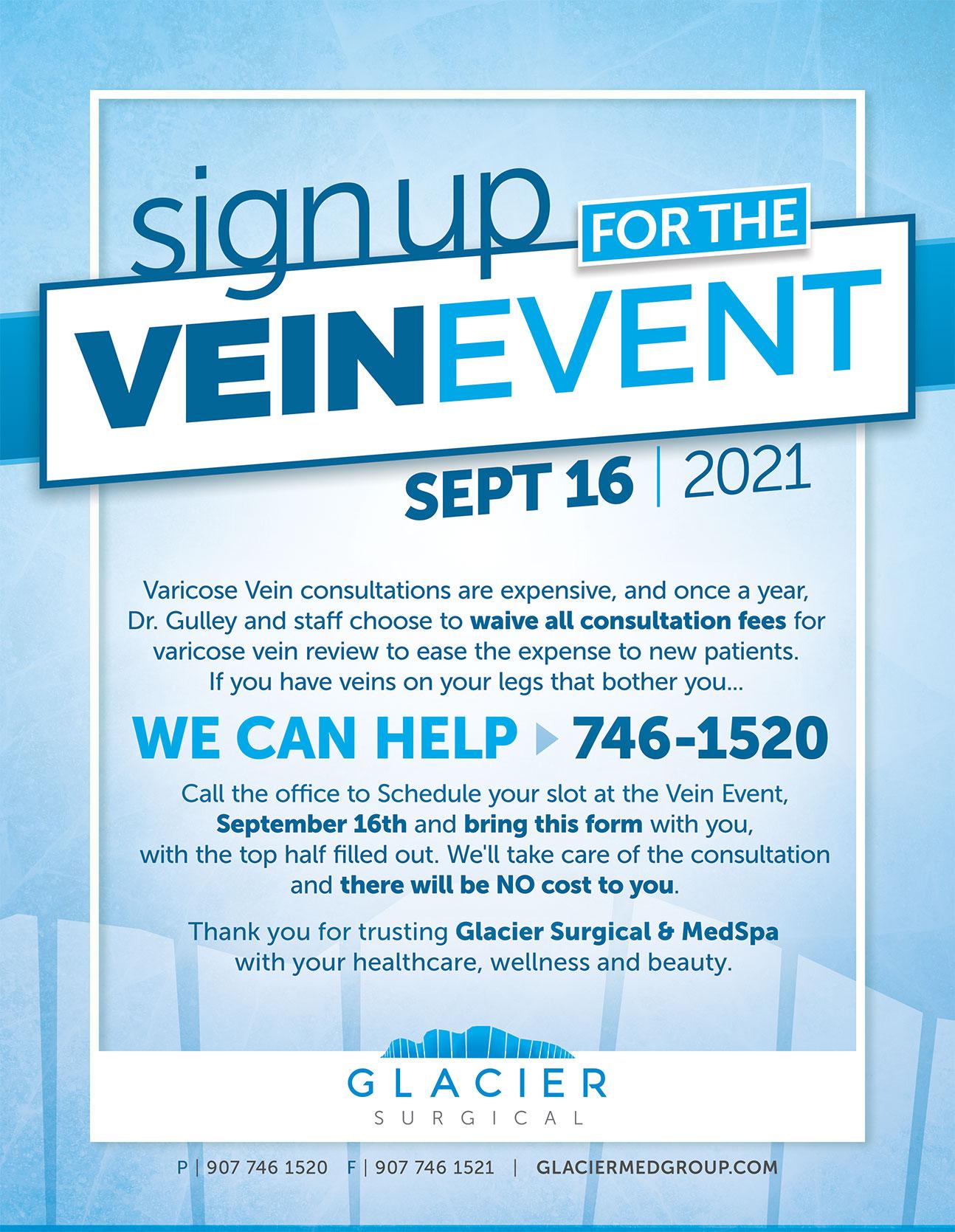 SIGN UP FOR A FREE CONSULTATION FOR VARICOSE VEINS!
Varicose Vein consultations are expensive, and once a year, Dr. Gulley and staff choose to waive all consultation fees for varicose vein review to ease the expense to new patients. If you have veins on your legs that bother you…
WE CAN HELP! CALL 907.746.1520
Call the office to schedule your slot at the Vein Event, September 16th! Bring this form with you, with the top half filled out. We'll take care of the consultation and there will be NO cost to you. Come see us at your appointed time with your form filled out at 425 E Dahlia Ave in Palmer, just up the street from Palmer City Alehouse and the Main MatSu Borough Headquarters.